Residents of Fannin County witnessed a feat on October 1 during the Pearls of Honor ceremony that preceded Fannin Walk 4 Hope at Legacy Ridge in Bonham, as family and friends represented four beings loved ones who had succumbed to suicide. They represented the many others who have walked the same path. Braving the pain, they stood up to celebrate those they mourned and give strength to those who looked on. Along with their walking companions, they weave raw grief into a safety net for Fannin County residents at risk of suicidal ideation.
After the opening ceremony, 271 registered walkers completed a 2.5 mile course, marching towards solidarity, awareness and suicide prevention. The life-saving action of walking builds physical strength, and talking openly about the signs of suicide and mental health resources in Fannin County builds a strong community. Walkers understand that strength does not mean being immune to pain or bearing it alone. On the contrary, to be strong is to reach out, through pain, for help.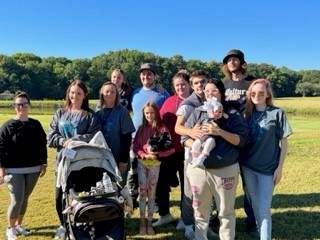 "I've shared a space with some of Fannin County's strongest kids and adults," Lindsey Prince, LPC, said during the opening ceremony keynote. In addition to his private counseling practice, Prince is a member of Fannin's Behavioral Health Leadership Team (FBHLT) and Mental Health Liaison for Living Word Church in Bonham. "When people come to see me, they are often at their lowest and have mustered just enough strength to make the phone call or send the email. From there, the strength arises in incredible and unexpected ways," Prince continued. "If you're having trouble today, I encourage you: make the call, send the email, send the text. If you're here on behalf of someone in trouble, encourage them to make the call, send the email, send the text. Keep going until you find what you need. Leave voicemails, search advisor databases online, be ready to go virtual; someone is available. Local behavioral health resources are available online at www.fanninbhlt.org and www.helpingfannin.org.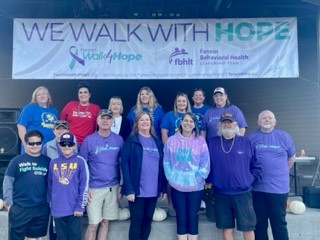 The Glaser Family Charitable Foundation (GFCF), FBHLT and others have sought to expand mental health resources for Fannin County and bring resources closer to those in need. GFCF Executive Director Cindy Bankston said that the "FBHLT, which benefited from the Walk, has helped several school districts receive suicide prevention programs such as the Youth Aware of Mental Health (YAM) program and also the Hope Squad peer-led program. FBHLT is working to implement these programs in all schools in Fannin County. If the school districts agree to implement these programs, we can obtain the funding. Bankston also noted that "the FBHLT has been instrumental in integrating communities into schools at Bonham ISD".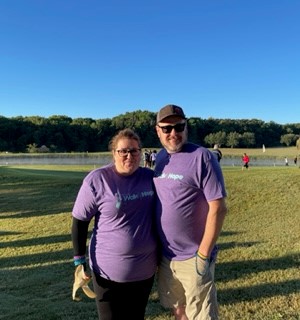 Joel Blaylock, counselor at IW Evans, a participating school, commented on the program: "It's been really good. We try to get all the information we can to help our children. We are happy if we are able to identify someone who needs help. This happens when children make contact on the website about themselves or a peer, teachers observe signs of behavior, a child asks for help, or concerned adults in the community call for help. about their own child or another student. "We welcome all sources of information [indicating] that students need help," Blaylock said. "We seek to help children in every way possible."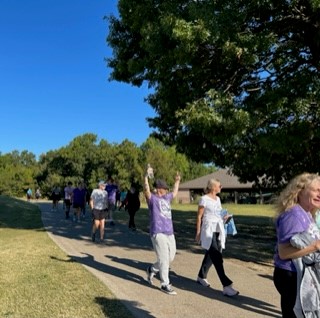 Saturday's event was the seventh Legacy Ridge Suicide Awareness and Prevention Walk, renamed this year Fannin Walk 4 Hope. The Glaser family and a number of walkers referenced the hope they have in Jesus Christ, who walks with them in their grief and gives them enough strength to share. This pattern of being there for each other in our lowest times resonates throughout the annual walk and through behavioral health programs offered in schools and in the community, cultivating an ethic of caring. And that makes Fannin County stronger.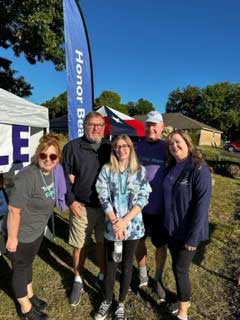 Call Where text 988 reach the national
Suicide and lifeline in case of crisis.